Human Resources Management Guide and Handbook
The development of human capital is critical for the competitiveness of a company, and this is a key purpose of Human Resources. By investing in people, a company can ensure that its employees are highly productive and motivated to achieve the company's goals. Employees who are well-trained and skilled will be able to perform their roles effectively and efficiently, resulting in increased profitability and productivity. That is the primary focus of HR Departments and respective HR leaders.
Employees who have a strong knowledge base and a good understanding of the industry are more likely to make informed decisions that will lead to the success of the business. Companies that invest in their human resources will also have access to a larger pool of talent and greater diversity of skills, allowing them to create a more innovative, dynamic, and adaptable workforce. Organizations deliver these responsibilities through Human Resource Management.
Furthermore, a company's employees will be more likely to stay with the company and be more loyal, which will result in lower employee turnover and more stable staff.
HR Teams are slowly but surely becoming more involved in the strategic decisions of their company. They often spearhead or play a role in cross-functional initiatives as well as other important responsibilities. This is usually also reflected in HR Organizations and what Centers of Excellence are put into existence.
Investing in human capital is also an effective way to ensure that a company's employees are properly engaged and motivated to work hard and reach their goals, resulting in increased profitability.
What is Human Resources?
Human Resources Management (HRM) is an essential part of any company or organization, as it is responsible for the management of people, ensuring that the right people are in the right job, that they are well trained and motivated, and that they have the right information and resources to do the job effectively.
HRM plays a major role in the success of the business, as it is the department responsible for recruiting, training, and managing employees. It is also responsible for managing employee benefits and performance evaluations. HRM also helps to ensure that the company's policies and procedures are up to date and in line with the current laws and regulations.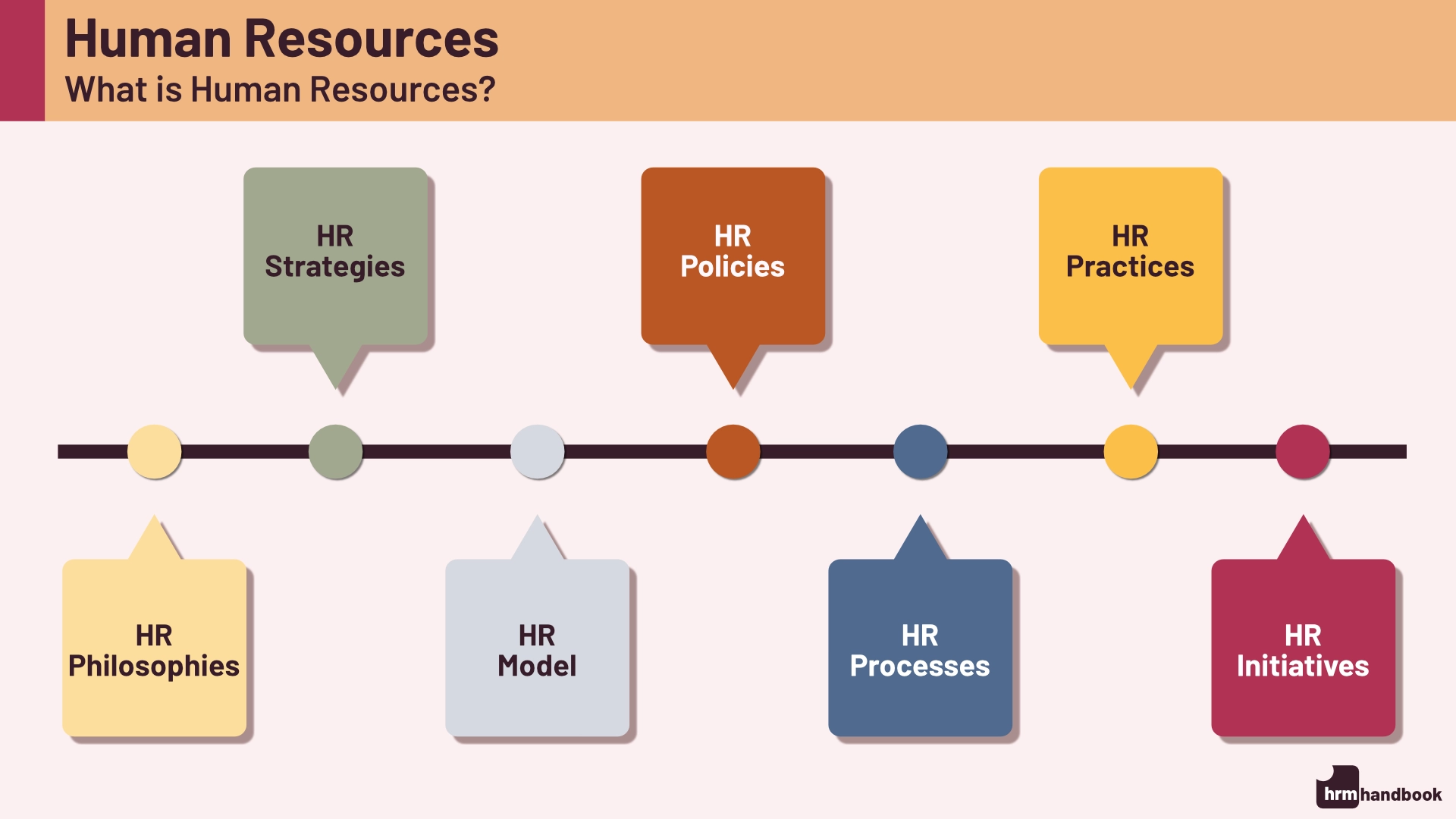 HRM is an important part of any business because it helps to ensure that the company can attract and retain the best employees. It helps to ensure that the organization is staffed with the most qualified individuals and that those individuals are appropriately trained and motivated to perform their best.
Why do companies invest in Human Resource Management?
It is a simple question - Why is Human Resources Management Important? Or, why do employers invest in developing their human capital? Companies invest in Human Resources Management for a variety of reasons. Human Resources Management plays a crucial role in the long-term and sustainable success of any organization. It is responsible for the recruitment, hiring, and training of employees, as well as maintaining employee relations, health and safety, and employee compensation management.
Human Resources is now responsible for more than just staffing, hiring and training - it is also responsible for employee engagement, innovation support, and competitiveness. Human Resources departments are tasked with finding ways to ensure that employees feel valued and appreciated in the workplace, as well as finding ways to increase the competitiveness of an organization in its industry.
By investing in Human Resources Management, companies can create a more productive and motivated staff, which can result in increased profits. Additionally, Human Resources Management can help to reduce employee turnover, which can save companies time and money.
It can also help to ensure that employees are adequately trained and skilled to perform their roles, which can lead to improved customer satisfaction and loyalty.
Human Resources Management can also help create a positive workplace environment, which can lead to improved morale and greater employee satisfaction. This can result in increased productivity, which can ultimately lead to increased profits.
Investing in Human Resources Management can also help to ensure compliance with state and federal regulations, which can help to protect a company from costly legal issues.
Human Resources Definition
Human Resources (HR) is a term used to describe the people who form the workforce of an organization, business sector, or economy. It is also used to refer to the department within an organization that deals with all aspects of employee management. More on this topic can be found in HR Organization section.
HR is responsible for recruiting, screening, interviewing, and placing workers. It all started with the personnel department. They also handle employee relations, payroll, benefits, training and development, and other administrative tasks. HR also serves as a strategic partner and advisor to the leadership of an organization, guiding on matters such as organizational structure, policies, and compensation.
An effective HR department can help the organization to achieve its goals and objectives by attracting, retaining, and motivating high-quality employees. Human Resource is an important factor in any organization's success, and it is essential to have a well-run HR department to ensure that it is running efficiently and effectively.
Human Resources vs HR Management
Human Resources (HR) and HR Management (HRM) are often used interchangeably, but they are not the same. Human Resources is generally an administrative function that focuses on the staffing, management, and development of an organization's workforce and implementing new laws.
It involves activities like personnel management, payroll, benefits, and record keeping. HR Management, on the other hand, is a strategic business function that focuses on the development and implementation of policies and processes that support the organization's overall objectives.
HR Management is responsible for optimizing employee performance, fostering a positive work environment, and promoting organizational growth. It includes activities like workforce planning, talent management, labor relations, and performance management.
While the two are related, the difference between Human Resources and HR Management is that the former focuses on the administrative aspects of managing people, while the latter focuses on more strategic objectives. The second one is also often called Strategic Human Resources Management (SHRM). Human Resources and HR Management both have an important role to play in the success of an organization and should be given equal priority.
Human Resources vs People & Culture
The terms Human Resources and People & Culture are often used interchangeably, but they are very different concepts. Human Resources is an umbrella term used to refer to the field of managing and directing the people working in an organization. It involves the management of employee-related issues such as recruitment, performance management, payroll, and employee benefits.
People & Culture, on the other hand, is a more holistic approach to managing an organization's workforce. It focuses on creating a positive work environment and culture, promoting employee engagement and satisfaction, and developing a strong team. People & Culture looks at the bigger picture by taking into account the entire work experience, not just the individual tasks associated with Human Resources.
People & Culture looks at how the organization can create a positive, productive, and joyful environment for all employees. It takes into account the organization's culture, values, and beliefs and how they fit into the overall workplace experience. People & Culture is more than just a Human Resources term.
Strategic Human Resources Management
Strategic Human Resources Management is an important part of any organization's success. It is the process of developing and executing HR strategies, policies, and practices that align with the organization's mission, vision, and goals. It involves the careful selection and deployment of personnel, the development of systems and processes to create a positive work environment, and the implementation of initiatives to improve productivity and performance. It all happens in close interaction between the HR Front Office and line managers of the business.
Strategic HRM is focused on the long-term objectives of the organization and emphasizes the alignment of HR practices with the overall strategic goals. It is a proactive approach to managing the workforce and ensuring that the organization has the right people in the right roles to maximize efficiency and productivity. SHRM is always supported by a strong HR Strategy.
To be successful, strategic HRM requires a comprehensive view of the organization, strong communication between the management and the employees, and the ability to identify and address changes in the external environment. The goal is to create a culture of engagement and performance and to ensure that the organization remains competitive in the marketplace.
Human resource management (HRM) is the process of effectively utilizing people through established systems that:
HR Philosophies describe the overarching values and guiding principles adopted in managing people;
HR Strategies define the direction in which HRM intends to go;
HR Model that supports the right delivery of strategic initiatives in people management;
HR Policies are the guidelines defining how these values, principles, and strategies should be applied and implemented in specific areas of HRM.
HR Processes consist of the formal procedures and methods used to put HR strategic plans and policies into effect.
HR Practices comprise the informal approaches used in managing people.
HR Initiatives and Programs that enable HR strategies, policies and practices to be implemented according to plan.
Purpose of Human Resources
The key purpose of Human Resources Management is competitiveness because organizations need to have access to the right people with the right skills and knowledge to remain competitive in their respective markets. It is a primary focus of the people management function in the business.
Human Resources Management plays an important role in helping organizations identify, recruit, and retain talented employees, which can give them a competitive advantage (more on HR Roles and Responsibilities).
Another purpose (supporting the key critical one) of HRM is to ensure that an organization has the right people in the right job to support its mission, vision, and goals. Human resources is responsible for the recruitment and selection of the best-qualified candidates, as well as for the development, maintenance, and retention of a quality workforce.
HR Department also works to ensure that the organization's workforce is diverse and inclusive and that it is operating in a safe, respectful, and equitable environment. HR is also responsible for providing support to employees, including benefits and compensation, as well as for managing employee engagement, performance, and training.
Additionally, HR works to ensure that the organization is compliant with employment laws and regulations. Through its efforts to attract, develop, and retain a quality workforce, HR helps an organization remain competitive in the marketplace and better achieve its objectives.
Goals of Strategic Human Resources Management
There are 12 strategic HRM Goals and Objectives:
Managing people as assets that are fundamental to the competitive advantage of the organization.
Aligning HRM policies with business policies and corporate strategy.
Developing a close fit of HR policies, procedures, and systems with one another.
Creating a flatter and more flexible organization capable of responding more
quickly to change.
Encouraging team working and cooperation across internal organizational
boundaries.
Creating a strong customer-first philosophy throughout the organization.
Empowering employees to manage their self-development and learning.
Developing reward strategies designed to support a performance-driven culture.
Improving employee involvement through better internal communication.
Building greater employee commitment to the organization.
Increasing line management responsibility for HR policies.
Developing the facilitating role of managers as enablers.
Find out more on HR Goals and Objectives. Also, see more on related job descriptions.
Role of HR Management in the Company
The Human Resources department is an important part of a business's support functions, but they have a much broader and more strategic role to play in an organization. Nowadays, workplace culture becomes a hot topic, as most organizations can lose talents due the War for Talents.
The Human Resources Management team is responsible for managing the entire employee life cycle in an organization. This means they are the ones who take care of recruitment, onboarding, compensation, performance management, staff training and development, employee engagement and retention as well as health and safety.
Role of HR Leaders
HR leaders play a vital role in achieving organizational objectives and providing a competitive edge. They are responsible for setting the strategy and direction of the Human Resources department, managing the HR team, and leading initiatives to drive change throughout the organization. The leader is the essential part of the strategic planning.
Communication is one of the most important skills for Human Resources leaders to possess. Effective communication is essential for fostering collaboration and partnership between different functional areas within the organization, as well as between management and employees. Obtaining buy-in from the leadership team is a critical and vital role of an HR leader.
HR leaders must have the ability to listen, understand, and respond appropriately in order to effectively manage people and processes.
Role of HR Business Partners
The HRBP is the most critical person in the HR team. Sometimes, the job title is Human Resources Manager, but the job content is very similar in general. The role of a Human Resources Business Partner is to work closely with an organization's senior management team in order to develop and implement HR strategies that support the organization's overall business objectives.
HR Business Partners are responsible for developing a comprehensive plan to attract, recruit, and retain the best talent available. They are also responsible for creating and managing a variety of programs and processes, such as employee policies and procedures, performance management, and leadership development. However, there are other responsibilities of HRBPs, and they usually depend on the requirements of the company and its leaders.
Additionally, they are expected to provide guidance and support to managers and employees in all aspects of the organization's HR operations. Furthermore, HR Business Partners are responsible for ensuring compliance with labor laws, while proactively taking steps to improve employee morale and engagement.
Key HRM Processes and Practices
Recruitment and Staffing, including the hiring process description, sourcing, assessment, interviewing and onboarding of new employees, as well as the development and implementation of strategies for succession planning and talent retention, focused also on individual employees
Organization Design for Structuring a Company for Maximum Efficiency and Productivity
Strategic Workforce Planning for Long-Term Business Success and Sustainability
Talent Management, including the development and implementation of compensation and benefit plans, the establishment of professional development and training opportunities, the implementation of performance evaluation systems
The building of an Employer Brand that stands out in the job market, including designing a compelling Employee Value Proposition (EVP)
Compensation and Benefits, A Comprehensive Guide to Setting Up and Managing Your Organization's Compensation and Benefits Programs, including Sales Incentives, Pay Surveys, Bonuses, LTIPs and benefits
Training and Development, including Training, Education, and Professional Development
Leadership Development is designing policies and practices for Enhancing Skills, Competencies, and Growth
Succession Planning is an important process for organizations to ensure that their operations can continue without disruption in event that key personnel leave or retire. It involves the identification of potential successors and the development of the skills and knowledge needed to fill key roles within the organization. Succession Planning ensures that a succession pipeline exists
Employee Engagement as The Key to Maximizing Productivity and Enhancing the Workplace Environment
Performance Management, including Goal Setting and Measurement of Results, is essential for any organization looking to optimize employee productivity and success. By setting achievable goals and establishing clear performance metrics, employers can create an environment of accountability and motivation for their staff
Pay for Performance is a system in which employees are rewarded for achieving excellent results, typically in the form of bonuses and salary increases. This type of incentive encourages employees to strive for excellence and to take ownership of their work, and it has been proven to be an effective way of motivating staff to reach their full potential