Human Resources Management Handbook
Competitiveness, High Performance, Innovation, Succession Plan, Talent Recruitment and Development, Diversity, Corporate Social Responsibility and Employee Engagement are the core objectives for any modern Human Resources department. The function and role of Human Resources has changed a lot over the last 40 years. It is no longer an administrative support for management decisions. The Human Resources Leader is an important partner to the other members of the senior team and shares with them the responsibility for the results achieved by the company or organization.
Today we live in a post-industrial era. The economy and the world around us has changed significantly. Being able to produce a perfect product is no longer a guarantee of success. A successful organization takes care of its employees to be highly productive, creative and continuously develop their skills and abilities. The role of Human Resources is crucial as it builds a company system to work, nurture and develop with human capital. Simply put, Human Resources must have a strategic plan to ensure a good competitive position and gain a sustainable competitive advantage.
Human Resources Management is a set of practices and processes of how a company takes care of its employees. How it manages their lifecycle in the organization (more on Employee Lifecycle), how it nurtures sustainable high performance, how it develops an attractive Employer Brand in the marketplace and how it participates in the communities that are important to its employees. Just for illustration, how the role of Human Resources changes, see Recruitment Goals and Objectives.
Evolution of Human Resources Function
The Human Resources function has evolved and changed dramatically. The role of the department has shifted from a pure support activity to a service centre. As a service centre, Human Resources has taken some of the responsibility away from managers and freed up time for them to manage subordinate staff.
However, this was not the end of the whole evolution of Human Resources. What followed was a transition to an internal consultant who could provide useful advice and help manage processes. And from there, it was one step away from the state we are in today. The vast majority of departments today function as a true Business Partner. They don't just provide advice, they have full responsibility for HR Processes. They share responsibility with managers and have common goals.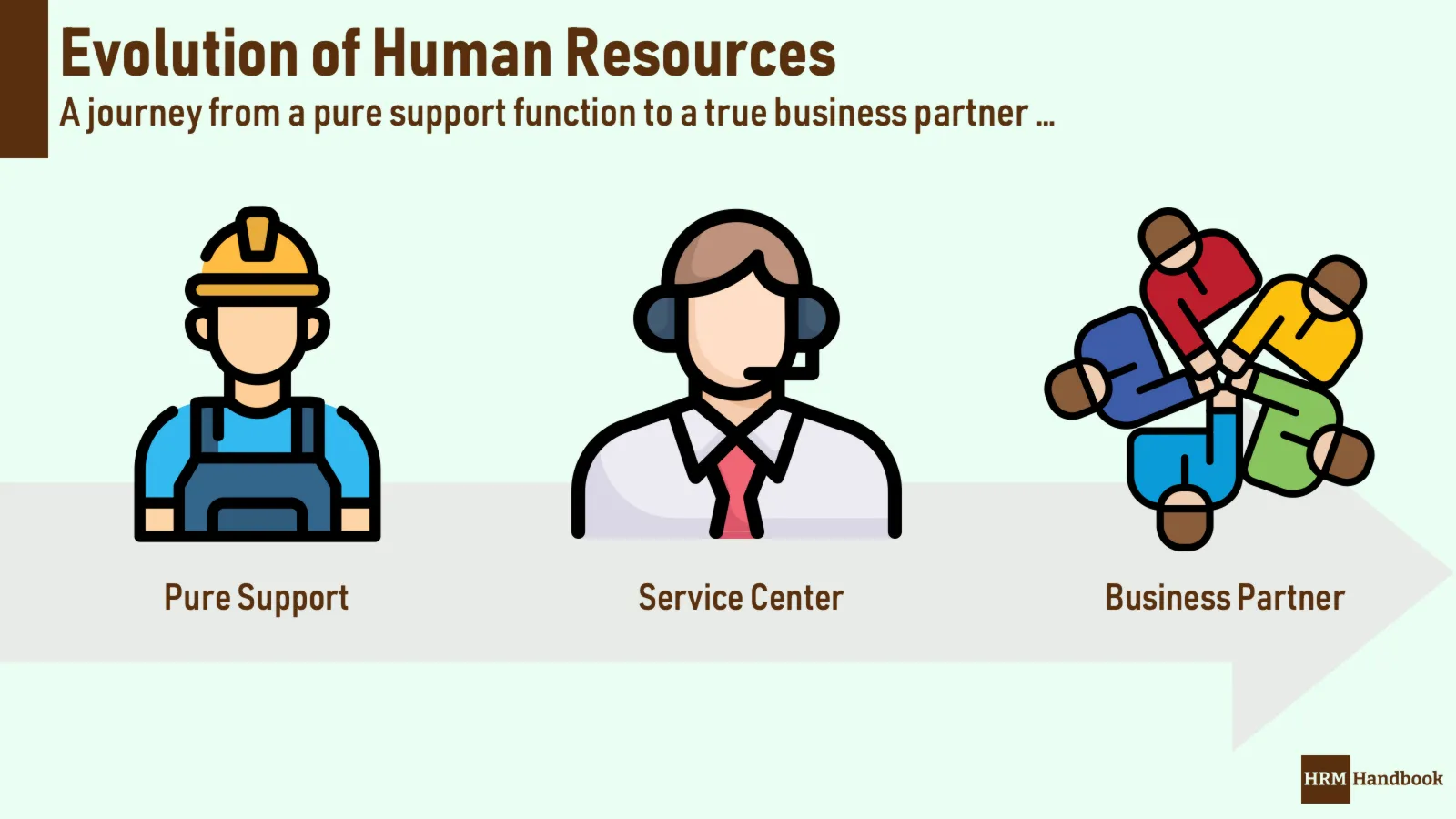 Human Resources fundamentally impacts a company's overall performance. Modern companies depend on their employees because they represent the only sustainable competitive advantage.
The best companies in their industry master these competencies perfectly:
Own the know-how
Develop know-how through continuous innovation
work creatively with human capital.
Evolution of Business Partnering and HR Managers
There is one person in the team with the mission critical role. It is the HR Manager. This person applies critical thinking and deep knowledge of HR Management with the aim to form a winning team. Over many years the role of the HR Manager has shifted dramatically – from the service provider to a true business partner.
Becoming the HR Manager is not the least likely option for college graduates; it is a great career opportunity nowadays. The exciting career in HR becomes the viable and vital option many college and university graduates. They do not see the HR job and duty as a pure support; they recognize the value of being the partner who builds strong networks and relationships across the organization.
Having the Human Resources Degree is a must for most HR Managers today. The HR practices are too wide to learn them just by doing. The knowledge of theoretical HR Management concepts is a basis to deliver suitable business solutions. The HR Development Programs are the essential part of succession planning in most large organizations.
Critical HR Management Questions
If there is a business function that evolves and changes dramatically it is Human Resources. Leaders see how Human Resources transform itself to a true source of competitiveness. They want to drive cultural change in the business. They will to manage momentum and keep the pace of dramatic changes and shifts in the organization.
Jobs in HR become less emotional and they are more data driven than they used to be in the past. Modern HR functions collect and analyze data about employees and they connect it with the business performance. They are monitoring trends, and they provide the evidence and data to make strategic business decisions accurate.
HR Analytics and HR Big Data are not rare terms anymore. New technologies like smartphones and tablets allowed Human Resources to collect critical and important data instantly. Dangerous trends and weak spots can be identified quickly, and the right set of corrective actions can be agreed and implemented.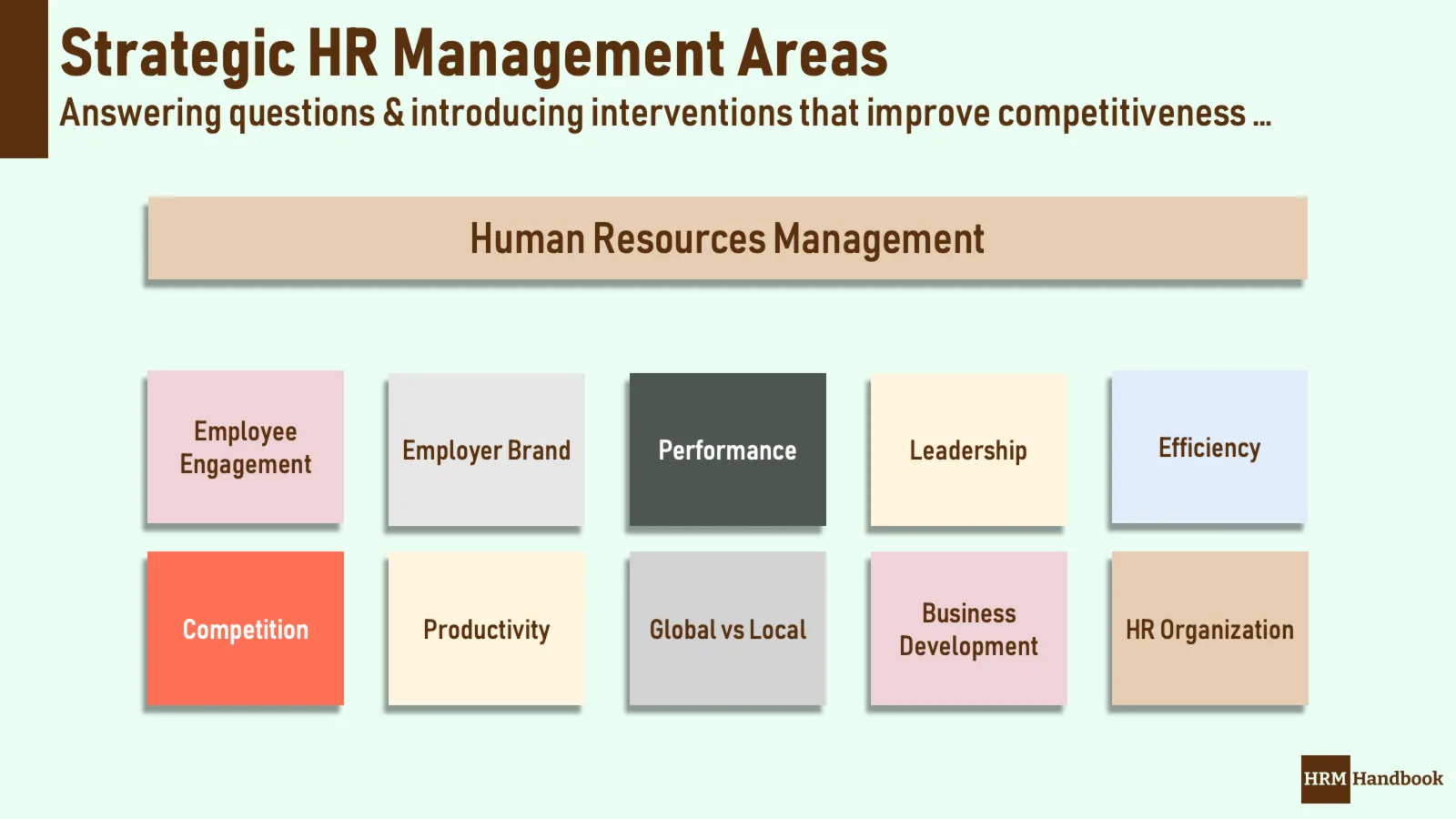 The transformation and strengthening of Human Resources have happened over many years and it is still the unfinished project. However, there are many critical HR Management questions like:
How does HR adds value to the business?
How should the business set its business driven HR Strategy?
How should be HR function structured to deliver the best results?
What are the key HR Roles and Responsibilities in the modern company?
What data should drive Human Resources function?
How should HR streamline and digitize its operations?
How does HR support the (organic) growth of the business?
Do our corporate values and corporate culture support innovations and the strategic transformation of the business and Human Resources Management?
Is our organization structured the way it can identify and combat challenges and win market share?
How to increase productivity and drive the workforce performance?
What are critical gaps in our leadership and senior management team?
Do we acquire skills and competencies required tomorrow and not today from the job market?
How is the business ready for combat with still unknown challenges?
Do we manage our transformation right?
These questions are just examples. They are all centered around the essential role of Human Resources in the business. Every HR professional asks them daily.
Strategic HR Management Answers
Human Resources is responsible for leading, managing and delivering strategic initiatives and projects that improve:
Competitiveness and Productivity;
Employee Engagement;
Employer Brand;
Succession Planning and Leadership Development;
Great HR Processes and Procedures.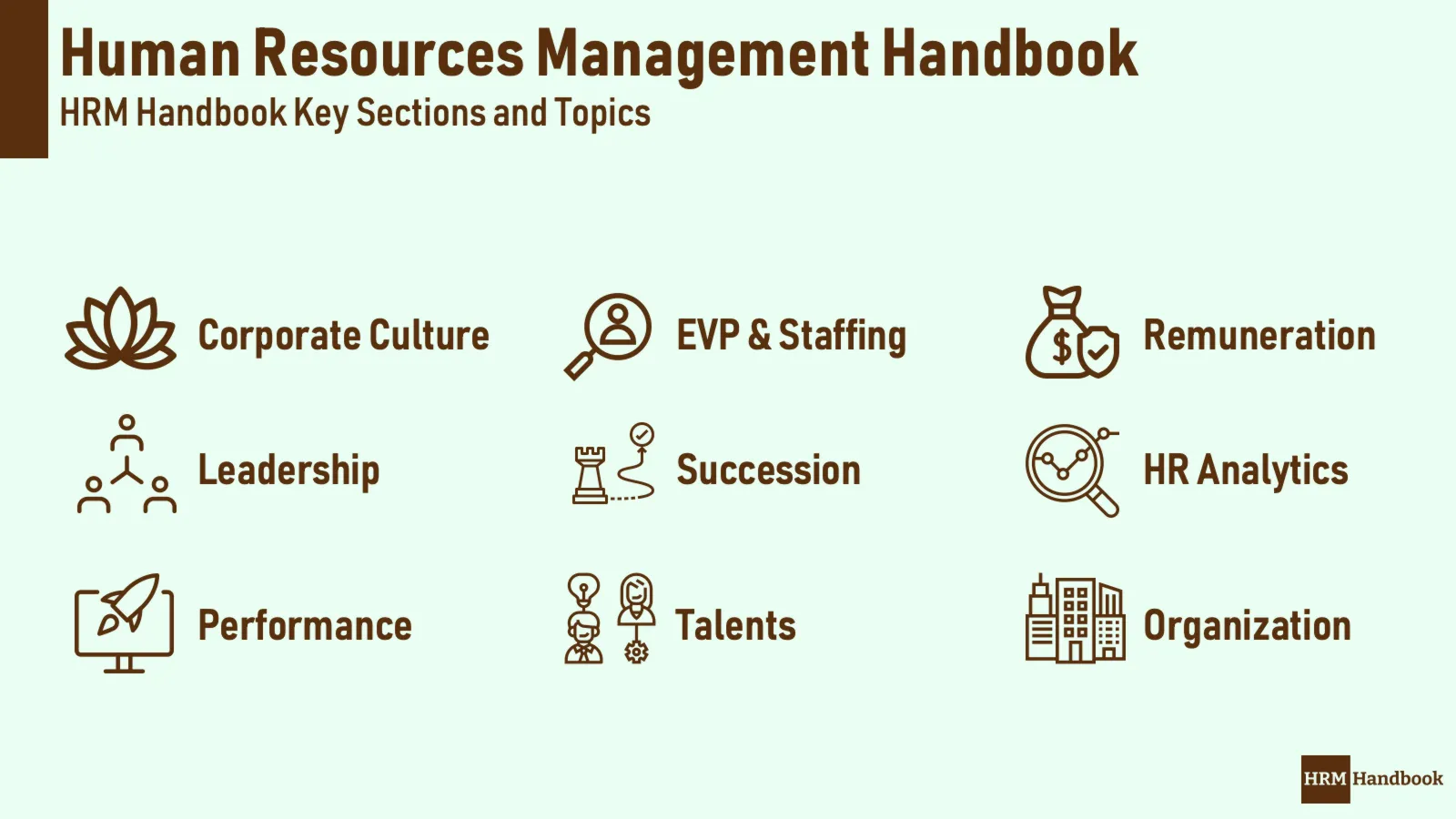 Competitiveness and Productivity
In the past Human Resources usually did not care about the performance and productivity of the organization. It was left with business leaders and the line management. However, profits and productivity are critical components of any successful business operations. We do business because it generates profits; we do not run charities.
Today, the HR Manager has to provide solutions that improve the performance of the company. Spending money is not the best way how to operate the HR department.
Employee Engagement
It can sound as another HR buzzword, however monitoring, nurturing and further developing employee engagement is a critical HR objective. Engaged employees are productive and they bring new ideas and innovate. They do not have a will to leave the organization. They want to help and useful. They like to be a member of a winning team.
Human Resources is responsible for leading initiatives and projects to improve employee engagement. It is not limited to run one employee satisfaction survey per year. It is about implementing great employee engagement ideas.
The HRM Handbook covers this topic in a separate section.
Employer Brand
A great company needs great talents. The recruitment is not a passive sourcing of talents. It is an active acquisition of the best employees from direct and non-direct competitors. A company with an excellent employer brand wins; other businesses suffer because they do not innovate as a leading organization.
The employer brand is a mix of Human Resources and Marketing. Just see for the example, Recruitment Definition how the role of Human Resources evolved. The HR team has to design a great set of procedures, policies and practices that employees and candidates love. Marketing can spread the message across different target groups. Employer Brand urges HR professionals to become true Marketing guys. The HR team has to build a brand name of the company as a great employer.
Succession Planning and Leadership development
No business can hold one leader forever. Every leader needs successors. It is a critical role of Human Resources to put a program in place that develops new leaders for the organization. It is a difficult task, but a robust succession plan needs to be in place. Successors have to be identified, and they have to be willing to grow. Otherwise it is just a piece of paper.
Designing the Talent Development program is a creative job of the HR team. Running one is a job for the whole organization. All leaders have to be closely attached to the activity. Human Resources has to design one that is attractive and delivers results. There are many empty programs that just burn money, and the leadership teams knows it. When they need a new member of the team, they go outside and ignore the people on the list of successors.
The HRM Handbook describes the way how to design a winning succession plan.
Effective HR Processes and Procedures
In the race to become business partners we cannot ignore our process excellence. The HR team was never great in the process management. However, it wins a good reputation in the business. When the team delivers on its promises.